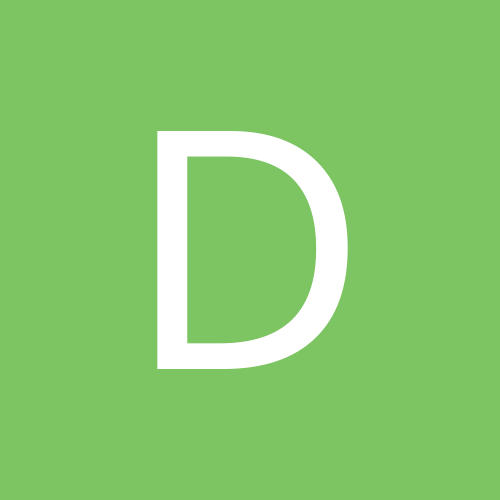 Content count

19

Joined

Last visited

Days Won

1
stolenlacs

reacted to a post in a topic:

Yohoho Me' Hearties

Yureelee

reacted to a post in a topic:

Opening A Bank Account

Right now chase is about the same as wellsfargo, chase charges you 12$ if you have a balance of less than 1500$. Wellsfargo waves the 12$ if you use your card 10 times in a month. I had Chase, and when my balance went below 1,500, they started charging me even if you add more balance they charged after your balance has gone below 1,500. Wellsfargo is not on the favorite list either but at least they wave the monthly fee if you use it 10 times.

Got approved today. Thank You God.

Yeah, these are pretty good.

What did you do in 2009, all year? got any tickets?, went to court?, or somehing?, no car insurance or appartment payment, etc?

Don't you have anything else, like debit card purchases, or bills for cable, or water, or something, or something you might have purchased online?, paypal purchase, ebay, amazon, etc?, or any doctor appointment for your kid, or something?

Yes yon can include that, and you can also include your baby sitting job, in your resume you can say you worked there for the years you've worked, but you dont have to put on there that you only worked the weekend. What kind of job are you appliying for?. Second, as you start getting more jobs, the lower value jobs can be removed as you add more valued jobs. In your resume you should start with all your basic information, including the headline on top with your name, telephone number, email, address, etc. Then your education if any. Then list the jobs/companies you worked for, and that can include babysitting. Add dates how long you worked, and from what time range to what time. Finally on the bottom add 3 references of people that know you, can be your friends, or boss you had. As you start to getting more experience, you may add it there. You can also include any type of programs you been into whether in sports or community programs that you helped or anything, if none, then just put none. So the kind of job you will be looking at is depending on your resume, for example if you have worked at restaurants or babysitting, you are more likely to get jobs doing the same, or jobs where they don't mind if you have experience or not, but that can be good because you can add that to your resume later and will just add up to the experiences you had, which expands your job field to include more job opportunities. Another thing is, if you are good at something, if you have not had a job doing that, you can still put it on your resume, so that your potential employer can consider that as a plus if it applies to what he/she is looking for. So if you really enjoy doing certain jobs or tasks, and the job you are applying for relates, you can still put that, and how much you done of that job even if not worked for a company. A resume is just telling your potential employer what you are good at, and what were you good at while working for other companies.

stolenlacs

reacted to a post in a topic:

Anyone Need Resume Help Or Interview Help?

Erick

reacted to a post in a topic:

Can We Put Our Job Experience When Worked With A Fake Social On Job Applications?

Yep.. :/ sorry it does suck. but yeah it's better than nothing.

Yureelee

reacted to a post in a topic:

Hi!.. Im Yuri

Yureelee

reacted to a post in a topic:

Stay With Employer Or Find New Employment?

Hi Yuri, wonderful story reminds me of myself!... Very glad you got approved!

You should follow your dreams...

Yeah it depends, if you really like your job but got not shame you can ask the employer to change it, I know I would, I got no shame! If I didn't like the job very much then I just quit and not tell the tale.

I guess you are on the good track, I am also wanting to join college, it's hard for me because I usually get full time jobs . My job experience is very extensive though.

Yeah, the answer is no, put not.

YES!, you can put anything that you actually have knowledge of you, it has nothing to do with your social, just with your skills!

Anyone having interview soon or looking to get their resume in order? let me know, I have had tons of interviews, (like 30)+ in the past 7 years, also my resume always catch any eye of any potential employer, I can definitely point you in the right direction whether you are a male or female, I am sure I can help, just let me know!.

Can't get any better, congrats mate!