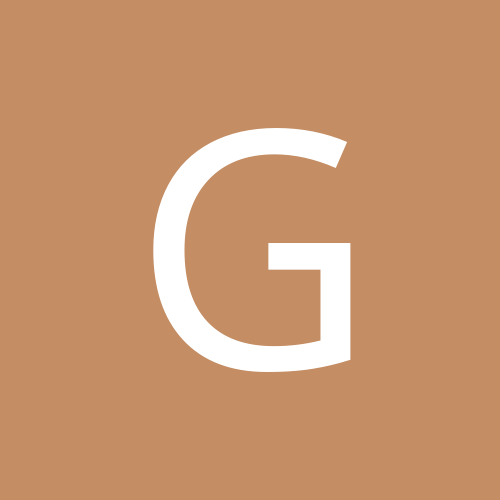 Content count

16

Joined

Last visited

Days Won

1
Hey guys, My daca expires July 7th, however I haven't heard back in regards to my reneweal. I did my biometrics already about 2 months ago and haven't heard anything since. Should I be worried? I already got a letter from the dmv stating my license will be revoked if I don't send them proof about my extension. thanks in advance!

zer0nerd

reacted to a post in a topic:

Approved :']

I just received my letter a few days ago that I have been approved! words cannot express how happy & thankful I am! I want to thank everyone that has helped me in these forums, you've been amazing! & for everyone that's still waiting, don't give up! Just when I was about to give up on hope, I received the wonderful news. I had received an RFE for a police certificate clearance because my fingerprints wouldn't process, I lagged so much on sending the letter back in fear that it was just going to lengthen my process, but I got approved about 2 weeks after I sent back the RFE! I feel so blessed to have been acceped so quickly considering there's been people that have been waiting over a year. I wish everyone that's still in the process the best of luck! Here's my timeline to the best of my ability, I didn't write down the dates of everything. - Date Application Sent: December 16, 2013 - Application's Lockbox: Phoenix Lockbox/ Service Center: Nebraska - Date acceptance letter: 12/26/13 - Date Biometrics (Walk in): February 13, 2014 - 2nd Biometrics Appt (first fingerprints wouldn't process)- February 25, 2014. - RFE sent: June 26, 2014. - Date of I-797 C approved - July 9, 2014. - Card mailed - July 14, 2014.

I mailed mine December 16, it was received December 18 in the nebraska center. My first biometrics appt was January 25, but I received another letter about a week later that I had to redo my biometrics so I went back February 13, and have been waiting since. I have a feeling my evidence for June 15, 12 wasn't enough. At the time I was living with my boyfriend, I had no bills under my name, no bank account at the time, wasn't working, so all I could provide was a notarized letter from his mom whom we were living with stating that she's a witness of my presence in the states on that day, and a copy of phone records from that day. I hope it's enough considering I don't have much to work with. This process is so nerve wracking and I'm beginning to lose hope

I sent my application December 16, on December 26 I received the email that it was accepted & routed to Nebraska. So the next step would be my biometrics, how long does it take to receive the notice of my appointment?

sorry to keep bugging in this forum lol but another quick question, I sent my packet last Monday, the 16th (Ca>Az) and today I checked the tracking status and it said it was delivered on the 18th, but I never received a notification about my packet being delivered, is there a possibility that it's delayed due to the holidays? or does that mean there was something wrong with my packet?

Don't lose hope, I know it may be frustrating but you have to keep your head up. Just apply anywhere that you can think of. try www.indeed.com . Maybe even a restaurant? like a nice sit in one where you can also get tips. try different agencies as well. It's tough right now even for citizens with educations but just keep trying and ask God for help. I'll keep you and your daughter in my prayers, you'll find it when you least expect it!

God_why_m3

reacted to a post in a topic:

Nothing Nothing.. :-(

maybe you should try at a job agency? sometimes you have to call them and check on your status. I used to work at a job agency and if it wasn't for me being on their ass and calling about potential jobs they would've never contacted me. It's hard right now but don't give up! try posting your resume on Craigslist or looking for something on the job ads there, good luck don't lose hope!

You've had to be here since 2007. I don't think there's any way to get around that :/

Yes I did Sent it today. now the wait begins!

the day I finally send my application! I'm both excited and nervous although I'm almost sure I've met and sent in everything that is required. I just hope I have a quick process and find favor with whomever is working with my case. Anyone want to share their recent timelines?

I have finally accumulated the funds and other evidence required and I'm sending in my application this Friday. I'm both excited and nervous. I have everything covered up until 2009 that's when I graduated HS. after that it gets tricky because up until 2011 I didn't have any bills under my name. I got a letter of recommendation from someone whose house I used to clean with my mom. Also my pastor from my church has written a letter of rec. as well stating I have been an active member for the past 17 years. Also, someone told me that I could use Facebook posts, can someone confirm this? my question would be, how much evidence do we need to send per year? Is it something for each month of the year? This has really been stressing me out :/

did you use your real or fake name for school? you can use school records up until the year you have graduated. Maybe get some letters of recommendation from school teachers? do you attend a church? a letter of recommendation from a church official could help as well. this is a tough situation :/ I wish I could be of more help, I hope you get everything sorted!

gsanchez

reacted to a post in a topic:

Approx Daca Timelines?

Thanks everyone for your answers!

Hello everyone, I'll be turning in my application this weekend from California, I was just wondering what the recent timelines have been for anyone that has submitted their apps lately? Or anyone that is playing the waiting game and needs a buddy by their side for motivation any information would be greatly appreciated!

gsanchez replied to Hopeallgoeswell09's topic in Dream Lounge

hey if you find any help on this please let me know! I'm about to turn my application in as well, and I was also asking about turning information in regarding my fake SS. good luck!