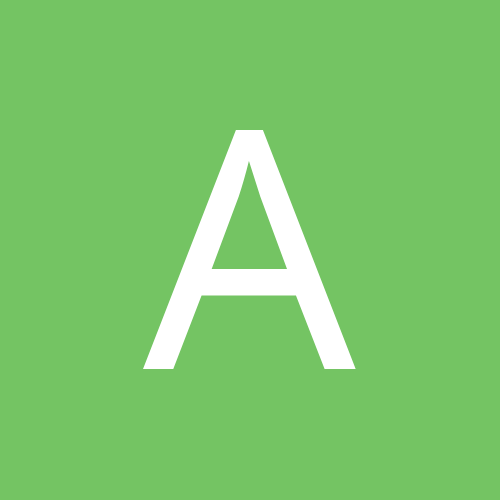 Content count

71

Joined

Last visited

Days Won

2
Everything posted by arcane
Notify IRS about your new SSN & rescind ITIN Individuals who are not eligible to receive a Social Security Number (SSN) instead get an Individual Tax Payer Identification Number (ITIN). An alien individual can't have both an ITIN and a SSN. Therefore, once you receive your SSN (e.g., after getting an EAD), you will have to rescind your ITIN. After you receive your new SSN, you will have to send a letter to the IRS ITIN Unit requesting a rescind of your ITIN. The SSN will become the primary number and must be used for all future filing purposes. The IRS will void the ITIN. All prior tax information under the ITIN will be associated with the new SSN. Send a letter to: Internal Revenue Service ITIN Operation P.O. Box 149342 Austin, TX 78714-9342 Enclose the copies of your ITIN and SSN. You will then receive a letter from the IRS confirming that your ITIN was revoked and to use your new SSN for all tax purposes. source: http://www.immihelp....etting-ssn.html ************************************* How to Transfer Your Credit History to a Newly Assigned SSN When you are assigned a new Social Security Number (SSN), your previous credit history will not automatically transfer. Credit history is not kept by the Social Security Administration. Instead, the three major credit bureaus, Experian, TransUnion and Equifax, keep their own records of your credit history. Therefore, to transfer your credit history you will need to notify each of the credit bureaus directly and provide evidence of your claim. 1. Contact your current lenders and inform them of your newly assigned SSN. They should begin to report your credit under your new number. 2. Type a letter to the credit bureau, explaining that you have a new SSN. Keep the letter simple and to the point. List all previous numbers you had credit under and any previous names you used. Request that your account be listed in your new credit report. 3.Print four copies of the letter, one for each of the three credit bureaus and one for your own records. Sign the three copies for the credit bureaus. 4. Address one envelope to each credit bureau, affix a stamp and write your return address. The three credit bureau addresses are as follows: Equifax P.O. Box 740241 Atlanta, GA 30374 Experian P.O. Box 2002 Allen, TX 75013 TransUnion P.O. Box 1000 Chester, PA 19022 5. Make three copies of the document you received from the Social Security Administration informing you of your newly assigned SSN. Attach one to each letter and put each letter in an envelope. Mail the letters to the credit bureaus. 6. Wait a month or two and request a free copy of your credit report through AnnualCreditReport.com from each credit bureau. Verify that your credit history has been transferred by each credit bureau. If it has not, call the credit bureau in question to sort out the problem. Equifax 1-800-685-1111 Experian 1-888-397-3742 TransUnion 1-800-888-4213 source: http://www.ehow.com/...signed-ssn.html ******************************************************* Notify Selective Service (males 18-25 yrs old only) If you are a man ages 18 through 25 and living in the U.S., then you must register with Selective Service. It's the law. According to law, a man must register with Selective Service within 30 days of his 18th birthday. Selective Service will accept late registrations but not after a man has reached age 26. You may be denied benefits or a job if you have not registered. You can register at any U.S. Post Office and do not need a social security number. When you do obtain a social security number, let Selective Service know. Provide a copy of your new social security number card; being sure to include your complete name, date of birth, Selective Service registration number, and current mailing address; and mail to: Selective Service System P.O. Box 94636 Palatine, IL 60094-4636 source: http://www.sss.gov/default.htm ***************************** Do not forget to contact your bank and/or any other relevant institution (school, memberships, etc.) about your new SSN.

With DACA (after you obtain a DL or state ID), you can travel to these places: - All 50 states (including Alaska & Hawaii) - Puerto Rico - American Samoa - United States Virgin Islands - Northern Mariana Islands - Guam source: http://travel.yahoo.com/ideas/five-e...222736917.html some DREAMers have already shared their stories traveling to Puerto rico and the Virgin Islands without any issues.

Maribel Serrano aka Mbluparadise on Dream Act Portal forums (dreamact.info) released her movie in regards to DACA & the DREAM Act

Transfer Past Earnings to New SSN If you worked with a SSN that wasn't yours, your can transfer your earning onto your new SSN. - Collect old W-2 forms (usually attached to your previous tax returns). If you don't have these, ask your employers to supply you with copies of the specific years you worked with them. -Take your taxes and W-2 forms to the Social Security Office and tell them you want to transfer your earnings to your newly issued SSN. Does not matter if your W-2s list your fake SSN or ITIN, as long as they contain your full name (not any fake names you were working under). - They will make copies of the W-2 forms and start the process. You will get a letter in about a month of the update. source: http://dreamact.info/forum/showpost.php?p=505017&postcount=14

.........................................

Youths who are granted DACA can apply for "advance parole," authorization from USCIS to travel outside the US and return. To apply for advance parole, you can submit an I-131 form to USCIS. You must submit a copy of a photo ID with your picture, name, and date of birth (such as your work permit, passport, or driver's license) and a copy of the documentation of your immigration status (which can be your work permit). With the form you must also submit a money order for $360, made out to "US Department of Homeland Security." The packet then should be mailed to the Chicago USCIS lockbox: USCIS P.O. Box 5757 Chicago, IL 60680-5757 Whatever you do, do not travel outside the US unless you get advance parole. Even if you received DACA, you will not be allowed to reenter the US if you do not have advance parole. In other words, you could end up self-deporting unless USCIS approves your I-131. source: http://dreamrelief.org/how-to-apply-...travel-abroad/

Yes you do. We are not authorize to go on cruises because they leave the US and territories. Leaving the country violates our DACA

I recently started to brew my own beer at home. Any other homebrewers on here?

Well having filed your taxes (with ITIN) will be suffice in regards to proving you paid taxes if immigration reform bill passes.

I received my letter in 2 months.

I understand is a risky situation...but a lot of DREAMers were able to do it successfully, especially if you worked for more than 5 years....it is only right you rightly claim what is yours.

Well now you can. Anyone with a valid State ID or DL can travel since a passport is not necessary and traveling to US territories are allowed (since we are not allowed to leave the country).

I agree with engineer2mike. Attending community colleges is cheaper, and you can get your basics and pre-requisites out of the way at a fraction of the cost, then transfer to a 4 yr university to finish your degree.

Isnt house of blues a music venue? They have one in Chicago as well. What is the name of that bar in downtown? Also, what is the place where Kennedy got shot? I forgot about that and will look forward on visiting that spot

you can travel to Puerto Rico with state ID or DL without any issues. One DREAMer successfully did that. Here is his story http://dreamact.info/forum/showpost.php?p=442187&postcount=1

http://www.youtube.com/watch?v=u4x-Oq4mVqQ any interested in uploading their story? http://TheDreamisNow.Org

Not risky at all. Some state ID/DL have "not vaild for identification" so you cannot board a plane using that ID. If you have your EAD, that is a federal ID. Traveling to puerto rico is like traveling to any US state since they are domestic flights. But again, if you thinking flying to any plane is risky, that is on you. Remember, we cannot be deported since we are granted deferred action. If they detain you, simply show that letter and they cannot deport you.

you can travel to Puerto Rico with state ID or DL without any issues. One DREAMer successfully did that. Here is his story http://dreamact.info/forum/showpost.php?p=442187&postcount=1

Enjoy the official adreamact.com harlem shake!

http://adreamact.com/topic/1617-adreamact-forum-harlem-shake/

which other forum? and what drama?

For me, I found adreamact.com on a post someone made on dreamact.info (also known as DAP) a while ago. But remained active on DAP for the most part during my DACA application process. I do post important information I gather from there on here to let it be known. Been talking to some great people on here from all over the country, even a romantic relationship sprung, but cant talk about that lol.

I received a letter today from the IRS stating they revoked my ITIN because I have a SSN now. I sent the letter requesting the IRS to rescind my ITIN back in November. Here is the letter from the IRS if anyone is curious.